What services must a hotel offer to organize successful meetings and conferences?
Having a hotel and being able to satisfy a guest is always a great challenge; many times, in fact, guests have particularly targeted and specific requests and their final satisfaction depends a lot on the experience of the structure..
For these reasons, it is important that a hotelier is able, as far as possible, to anticipate the requests and needs of his customers, so as to ensure a positive and memorable experience.
This is even more true in the context of company congresses, which in recent years have become a great source of revenue for hoteliers; this required even more foresight on the part of the staff, since the reputation of the hotel is at stake.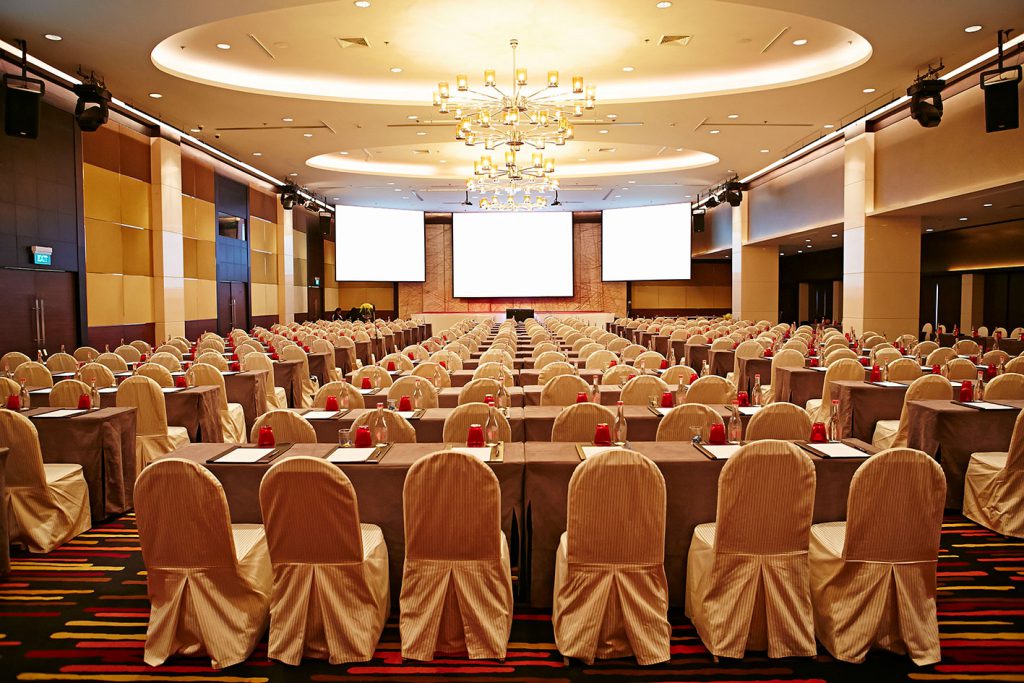 Convention hotels today represent a real business
When we talk about hotel facilities, we need to consider not only the guests who stay overnight for purely pleasure reasons, but also that large slice of business management assistants who instead choose a structure of their own for work reasons and who above all are willing to organize meetings or of events.
In fact, today it is a real business and the management assistants take care of the organization of the corporate events themselves (as many as 86%), while rarely do they resort to an agency specialized in the sector (only 4% cases).
The essential elements for choosing a hotel for meetings
The management assistants, therefore, when choosing a specific structure for their conventions, take into consideration a series of characteristics of the hotel and any services it offers:

• A good reputation: it seems a foregone conclusion, yet even in the case of the organization of company meetings, one is interested in the reputation of the chosen structure, especially if it is the first approach with the hotel.
For this reason, it is essential that a structure presents itself well and leaves a good impression on the totality of the clients to whom it is addressed and not only to a part of them.

• Location: obviously, it is important that the structure is well positioned and connected through a network of public transport, for example in the event that the organized event is a transfer and guests do not have their own means of transport at their disposal.

• Elegance: the elegance of the chosen structure is no less important, since in the case of work events the management assistants are interested in a location that in its entirety vehicles professionalism and refinement.

• Professionalism and attention to the customer:an element that relates to reputation is professionalism, as as mentioned above it is necessary that the accommodation is able to meet all the needs of its guests, even if these exceed the scope of the real work event.
Attention to the customer, then, means having an eye on those who have even more specific needs, for example those who are celiac and therefore need a menu designed specifically, or those who have particular allergies.

• Presence of "allergy friendly" rooms: it is essential to pay attention to all those guests for whom staying away from home can be a real problem.
hotel meeting rooms fact, allergies to dust, pollen and so on and so forth, can be a real danger to some.
For this reason, it is advisable to have hypoallergenic rooms, so as to make the stay of their guests as carefree as possible and to protect them as regards the health aspect.
In this way, not only a better quality of sleep is offered, but at the same time the onset of asthma and allergies is hindered, guaranteeing the well-being of the guests at 360 degrees.

• Offer of programs for companies: one of the first elements that a management assistant takes into consideration in a structure is obviously the offer of programs designed for the companies themselves, especially if these can be modified according to the needs of the event in question .
These, then, can extend and go beyond the convention itself, and even offer discounts to guests for spas, gyms, restaurants and so on: in short, the structure must be able to ensure conventions that allow its guests to live a unique and positive experience, ensuring an impression that will lead to word of mouth and that will therefore strengthen its good reputation..

• A restaurant that stands out from the others: although food may not be the central element for a business meeting, it must be acknowledged that it is still a fundamental element that can compromise the reputation of the hotel itself.
Oggi, infatti, si richiede ad ogni ristorante di essere sempre aggiornato, di avere una buona offerta diversificata dei piatti e soprattutto che questi si possano modificare in base ai gusti e alla dieta degli ospiti.

• A good range of equipment: to be able to organize conventions or corporate events, it is essential to be provided with all the necessary equipment, such as rooms for use, microphones, loudspeakers, projectors, and so on.
These elements, in fact, strictly concern the experience of the work event and, if they are not present or are not adequate, they can jeopardize the progress of the event itself and a future choice of the structure by that company.
The structure, therefore, must be concerned in advance with the type of event that will be organized, the number of participants, and so on, in order to create a tailor-made event with diversified activities.

• The presence of meeting rooms used: : the rooms must have an adequate size not to be suffocating but not too big and for this it is necessary to know in advance the number of participants.
In general, 1.5 square meters per person (excluding the stage) should be calculated to ensure that the space available is adequate.
In addition, the rooms must have good acoustics and also good lighting, so as to ensure an optimal experience.

• Presence of trained employees: for company meetings and conventions, the presence of a staff trained in the context of the meeting industry is fundamental, knowing the needs and dynamics of this sector so as to satisfy the needs of the customers.
There must be an event manager who takes care of the events at every stage, from start to finish and which is a fixed reference point for guests.