Why can children on holiday suffer from allergies?
Our first thought when we are traveling is to protect our children and we want them to be well, unfortunately, it is not always possible because in hotel rooms if professional sanitation measures are not adopted, we risk turning a happy holiday into a nightmare.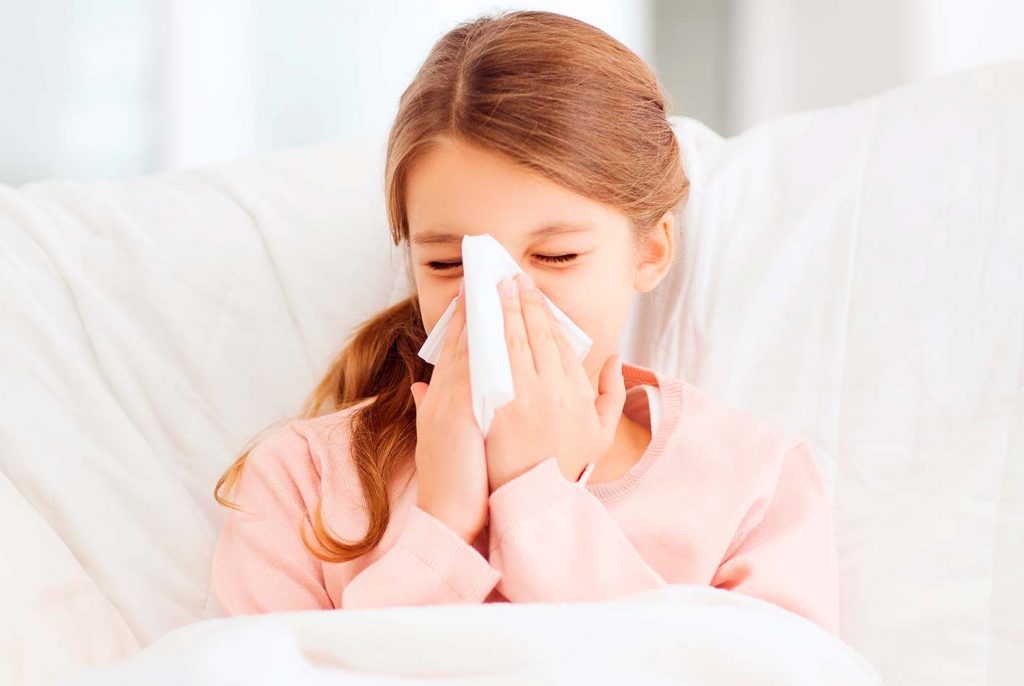 When a vacation can become a nightmare
Keep in mind that those who choose a hotel to spend their holidays are looking for a pleasant and totally relaxing experience.
This is why when a hotelier decides to offer a high quality service to his customers he cannot forget the cleanliness and sanitation of the rooms..
For many families on vacation, the manifestation of allergy symptoms in their children, can be a real nightmare and ruin those days that really should guarantee fun and absolute relaxation, especially when it comes to allergies related to dust mites..
A holiday ruined by asthma, allergies and similar ailments can only be negatively remembered by families and therefore damage the image of the Hotel itself.
Cleaning is an element of fundamental importance, both for the guest who must stay and for the hoteliers themselves.
The hotel rooms, however, do not have the attention you have with the house, it will be for a large number of rooms to be taken care of or it will be that often times are very tight to clean and deliver a room; but hoteliers do not realize that a sanitization carried out with the right products and using new technologies, does not involve any delay.
These little beings feed on the remains of human skin that we lose in small quantities at night, with mold and the remains of animals.

If it is true that they prefer warm and humid places, the studies done in these years have shown that the mite is a very resistant animal and capable of surviving in nature by learning to adapt easily.

They nest in the mattress, in the pillows, in the bed, in the sofas, they are a bit everywhere and cause different allergies with more or less severe intensity.

It is an animal invisible to the naked eye and using a simple vacuum cleaner or other standard tools does not always generate the desired effect, but the result changes completely if specific products and sanitation protocols are used.

The symptoms that can occur
how to treat allergy in children To make a holiday particularly stressful are the various symptoms that could occur in a hotel room or other rooms.

This is why to mention the most common in children we can speak of frequent cough and increased secretion even at an ocular level.

This inevitably ends up negatively influencing the child's ability to breathe, not only will it prevent him from playing, but also from resting well.

Per riassumere quelli che sono le manifestazioni più comuni di questi disturbi, si può parlare di:
allergic rhinitis

urticaria

asthma

conjunctivitis

dermatitis

cough
Show up, therefore, the annoying symptoms for a child, we understand how important it is to find a facility that can offer a sanitation service and therefore Bio Allergy Free rooms.

The importance of cleaning in the hotel
Dust Mites are very resistant and being able to eliminate them could be really complicated if you don't rely on real experts in the field.
However, having constant care of the rooms prevents reaching a critical situation: cleaning and sanitizing with professional tools is the only solution.

When treating the bed, it must increase attention to details: a thorough cleaning must be done, intervening on any means that can lead to diffusion, for example using anti-mite bed linen and specific products for washing such as X-allergy.

There are mattresses, sheets, and pillowcases that do not allow the mite to proliferate.
They are anti-mite products made of natural materials, with hypoallergenic fibers and many hoteliers are working to equip the rooms with these innovative materials.

Recent studies reveal that using steam exhausters to clean surfaces helps eliminate mites, but also helps the health of those who clean and sleep in the room,thus eliminating the use of chemicals that are harmful to health man.

Every time you set up a room, you need to open the window and the curtain: in such a way as to favor the recirculation of the air and allow the sun's rays to illuminate the entire room. But for greater sanitization of the air, there are specific instruments such as the Ozone systems.

Well-lit and airy areas are not a good natural habitat for dust mites.
For the next holiday, choose a Bio Allergy Free room!
Next time you choose a room, look not only at the price but look for hotels that offer healthy rooms for you and your family.
You can use the internet to get more reassurance about the hotel where you are going. You can also advise your hotelier to take action and request a free consultation from our Allergy Free Hotels experts.