How to pack your suitcase for a vacation? Here are some useful tips
Since when did you wait for vacation time?
Maybe you counted the days that separated you from that long-awaited goal, then in a hurry, the night before, you packed your bags.
Once you arrived at your destination, you noticed that something was missing...
This is because you have not thought better about what to bring and above all you have not spent the necessary time in the preparation.
Let's see some simple tips to follow to prepare a perfect suitcase for a worry-free vacation.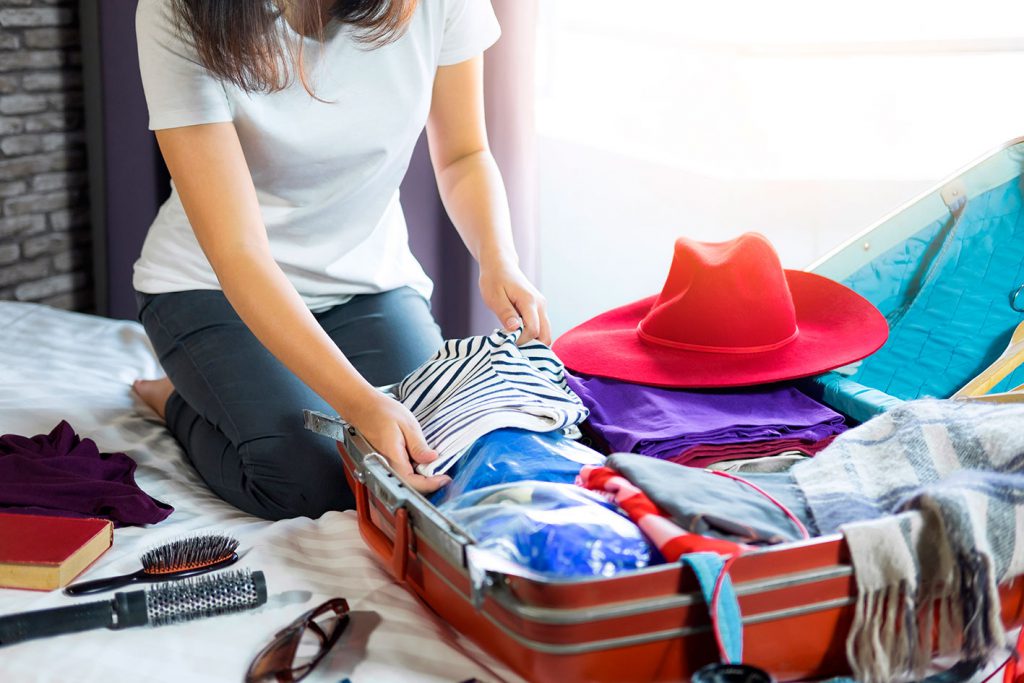 Don't pack your suitcase at the last moment
The first trick you need is to not pack your suitcase the day before departure.
This is necessary if you want to avoid forgetting something.
Arrange a couple of chairs on which to place the open suitcase and enter first things of primary importance.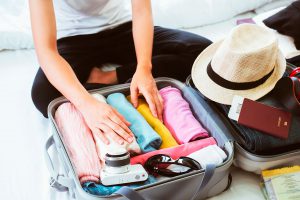 Try to organize your baggage in such a way that it is not too heavy, so prepare simple outfits that go well together so that you can interchange them.
If you are traveling as a couple, a small precaution could be to place something in the baggage of the partner, so as not to risk remaining without clothing in case of loss of a suitcase.
This is the only way to bring all that you need, have the time to reflect well on the contents of your suitcase and calmly enter what comes to mind from time to time and that at the last moment you would certainly forget.
Collect useful information
After deciding on the destination, research all the useful information about your holiday..
First of all, try to understand the climate that characterizes the place, and then if there are particular insects or animals that can create health problems such as allergic reactions..
In this system you can organize your suitcase both on the basis of the climate, bringing you suitable clothes, and on the basis of any problems to be addressed.
An allergy can be avoided or it can be prevented thanks to some specific medicines or with some products or devices that we will see in this article in detail.
The baggage must not exceed the needs to avoid loading you with useless items.
What does your holiday involve?
Holidays today are always well organized and full of daily commitments, so it is important not to be caught unprepared.
Is your destination, for example, the sea or the mountain?
This too can make the difference in the organization of the baggage.
If you plan excursions, special outings, underwater activities or walks in the snow, you can know precisely which clothes or accessories to bring with you so as not to lack something in some situations.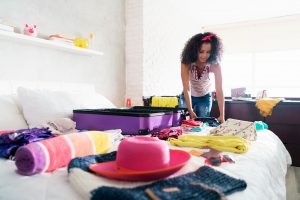 An aspect that you must not neglect is making a distinction between what is essential and what is not.
Among all the things you can carry with you, there are some of which you absolutely cannot do without, others of minor importance.
Remember, therefore, to place in the hand luggage all that is essential as medicines, documents or precious objects.
Remember that you cannot bring some products in the hand luggage on the plane, see this list.
Know yourself: if you have special needs don't forget some products!
Nobody knows himself as well ...
so if you are subject to particular allergies, perhaps related to mites, do not risk ruining your holiday and bring with you everything you need.
For example, many disposable and biodegradable products are available on the market, such as pillowcases, sheets, bathrobes and towels that are easy to carry in your suitcase and are of great help once you arrive at your destination.
As much as the hygiene of the hotel can be very accurate, the precautions are never enough and the linen is a delicate aspect. This type of biodegradable linen is tested precisely to meet specific needs and avoid unpleasant inconveniences during overnight stays in the room.
The suitcases must be properly arranged both in the organization, to gain space inside, and in the content to avoid unpleasant surprises at the airport.
Remember that for both hand and hold baggage, there are weight restrictions.
Leave a bit of space in your suitcase in the case of purchases of typical local souvenirs. But be careful because in some airports it is forbidden to export certain types of products, especially foodstuffs: better to inform yourself in advance and avoid unpleasant surprises.
Short list of necessary things
To help you prepare your suitcase, we have prepared a short list of things you can't do without.

Remember to put in your suitcase:
- tickets and reservations;
- medicines;
- health insurance card;
- documents;
- complete change of clothes;
- hand sanitizer or wet wipes;
- smartphone and its charger;
- water bottle;
- credit cards and debit cards;
- Cash;
- a sweater or scarf for air conditioning;

Finally, don't forget to have fun...
Have a good trip!